Case Study: Thames Water Utilities
C&P Engineering Services have been commissioned to carry out and undertake complex hazardous electrical and installation works across 1390 sites in Central South, Thames Valley West and East for Thames Water Utilities during the 22/23 DSEAR rollout works FAI 1452.
C&P's contract runs for three years and comprises of inspecting, testing and carrying out remedial electrical works on Sewage Pumping Stations and Sewage Treatment Works, some with extensive potentially hazardous Biogas systems.
All work carried out by C&P Engineering is to the Worker Protection Directive 99/92/EC and DSEAR (the dangerous substances and explosive atmospheres regulations) which addresses safety where there is a danger from potentially explosive gases, vapours, dust or materials.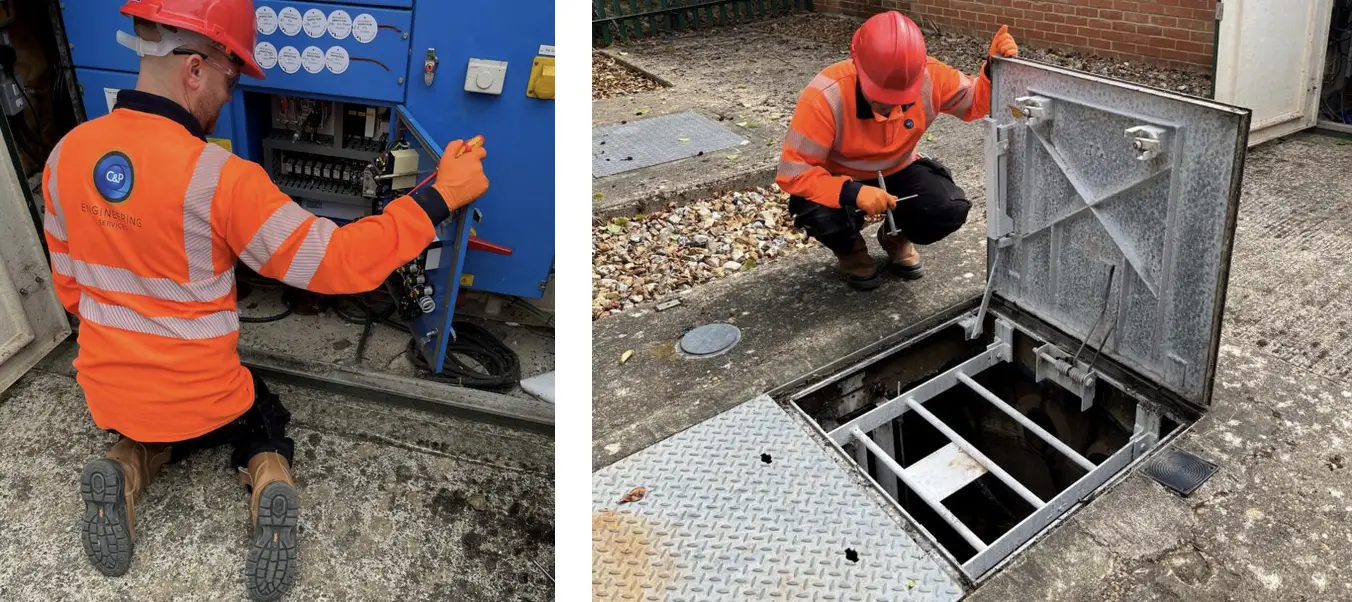 Inspection and repairs are carried out in line with the BSEN 60079-14 and 60079-17 set of standards.
Working closely with the Thames Water project team, C&P inspection and repair crews started working on sites in September 2020, and continued to support the project throughout the recent pandemic.
Working in unison with Thames project team, C&P Engineering ensured that they surveyed and then recommended appropriate remedial actions for each individual site, working towards compliance.
Graham Joyce Qualifying Supervisor (DSEAR) at Thames Water, has passed on his thanks to the C&P teams who helped to install trial float install at Manor Road Brimpton. 'A great help and very well managed by Steve & the C&P Engineers. Graham has commended C&P on their great relationship building and maintenance throughout their interaction with Thames Water Utilities'
'The project has been running for the last two years and the C&P Engineering team have consistently hit over and above their targets'.
Daniel Wood – Contract Manager at Thames Water has personally thanked the C&P team by saying
'Another great weeks completion rate = 29 ahead / 103% – Thank you for all your efforts'
As a result of this highly successful project, Thames Water will be looking to implement the DSEAR contract across 'Thames Valley and Central South for the next 5 years.

"A great help and very well managed by Steve & the C&P Engineers. Graham has commended C&P on their great relationship building and maintenance throughout their interaction with Thames Water Utilities. The project has been running for the last two years and the C&P Engineering team have consistently hit over and above their targets."

Graham Joyce Qualifying Supervisor (DSEAR) at Thames Water