Instrumentation and Control Services
We are specialists in designing, specifying, procuring, calibrating, installing, piping, loop checking, commissioning and maintaining instrumentation and control systems for a wide range of industrial and commercial process control applications, ensuring that your plant operates safely.
C&P provide bespoke Instrumentation and Control Design services to meet the varying requirements of our customers. We offer design engineering solutions, varying from simple hardwired control systems to more complex PLC and SCADA and safety instrumented system applications.
Safety Instrumented System Design & Implementation and Functional Safety Management Solutions:
C&P Engineering services can not only design, build and certify your Safety Instrumented Systems, we also offer a fully installed and commissioned "turnkey" engineered solutions which are compliant to all aspects of the IEC61508 / IEC61511 standard. This is supported by SIL calculations, SIL certificates, recommended proof test procedures and intervals and fully documented to maintain the integrity and compliance of your SIS System for the life of your process plants.
Read more here.
Our Instrumentation and Control engineering department have vast experience and expertise in all aspects of electrical, process control, instrumentation systems. C&P provide full EC&I turnkey project services.
---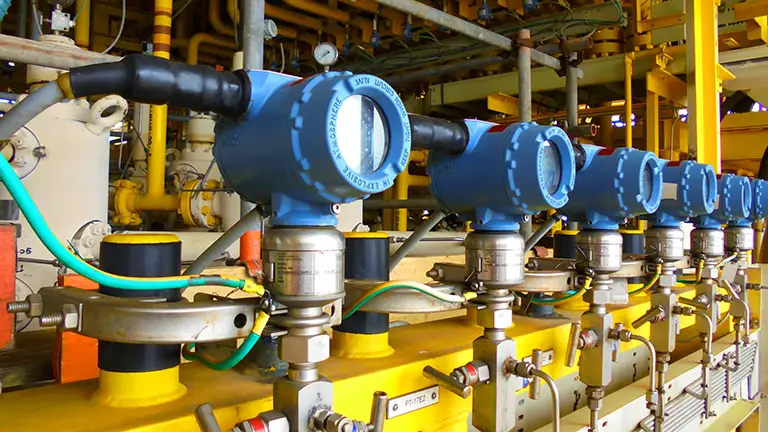 Our Instrumentation & Control Services include:
Instrumentation and Control Design, Installation Commissioning & Maintenance
Hazop Studies
Feasibility and Front End Studies
Hazardous Area ATEX Instrument Installation, Maintenance & Inspection
Process & Pneumatic Pipe Fitting (impulse lines, air headers, control valves, SOV's, analysers etc)
Control Panel Design & Build
Instrument Enclosures
Automated systems for process operations
Wireless systems
AutoCAD & Loop Diagrams
PLC application software & Installation
Calibration & Repair
Loop Checks
Ethernet
Fibre Optic Networks
Intrinsically Safe Instrumentation
Modbus / Profibus
Distributed Control Systems (DCS) and Supervisory Control & Data Acquisition (SCADA) Systems
GAP analysis of legacy safety instrumented systems against the requirements of IEC61508/IEC61511
Engineering and design of new safety instrumented systems based on IEC 61508 & IEC 61511
Commissioning
Maintenance