A Successful Adipec 2018…
C&P Engineering Services had a very successful Adipec this year through exhibiting on the Welsh Government shared exhibition stand, organised by the Department for International Trade, Wales. Throughout the exhibition C&P met with new customers and caught up with existing contacts to discuss how they can help them meet their E&I projects and maintenance requirements.
Visitors to the C&P stand were given demonstrations of C&P's integrated EC&I project services. C&P would also like to thank Welsh Government for their support, assistance and guidance for doing in business in the UAE.
Tristan Jones, Sales & Marketing Manager said: "We've had a very successful ADIPEC. With oil prices on the up, the mood in Abu Dhabi was upbeat with renewed confidence for recovery. Given the current market conditions, operators and contractors are looking for partners that can provide flexible and cost-effective services.
The Abu Dhabi International Petroleum Exhibition and Conference (ADIPEC) is one of the world's most influential events for the oil and gas industry. With a focus on current trends and issues, the annual event promotes new technologies, innovation and services and provides an opportunity for companies to network.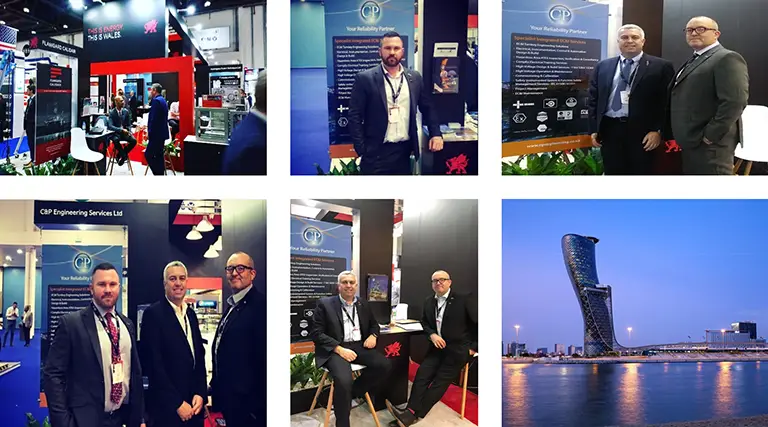 Following on from a very positive ADIPEC 2018, C&P Engineering Services is now looking ahead to exhibiting at a number of events during 2019.
For further information about C&P's Electrical, Instrumentation & Control Engineering Solutions, please click on one of the links below: