Tata Steel Charity Golf Day is a Huge Success! – C&P Engineering Services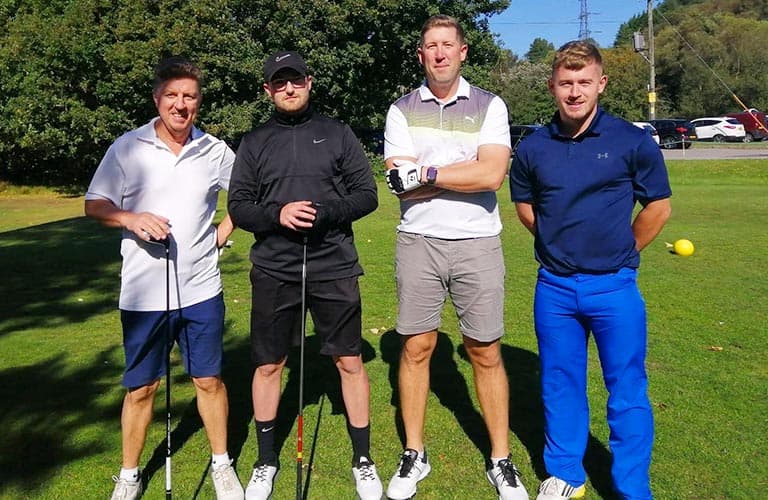 C&P Engineering Services were delighted to officially sponsor and support The Million Makers Charity Golf Day on Friday 20th September, a charity event organised by the Steel Legion charity group for Tata Steel young professionals. The event proved a huge success and over £3,000 was raised for The Prince's Trust Charity!
The Princes Trust is a charity that supports vulnerable and disadvantaged people aged 11-20. They provide young people with access to education, apprenticeships and employment, and in 2018 helped over 57,000 people enter the business world. A very worthy charity and C&P were delighted to help support the event and cause.
A team consisting of Tata Steel Europe and C&P employees had great success and came 3rd out of 20 other teams that competed on the day.
From left to right, Philip Lawson (Tata Steel Electrical Project Engineer), James Thomas, Electrical & Instrumentation Technican (C&P), Mark Davies, Electrician (C&P) & Luke Griffiths, Electrician (C&P).
C&P Engineering Services Ltd is a part of JOL Group. JOL group is a holding company and is a combination of 3 business units:
• C&P Engineering Services Ltd
• C&P High Voltage Services Ltd
• C&P Training Services Ltd