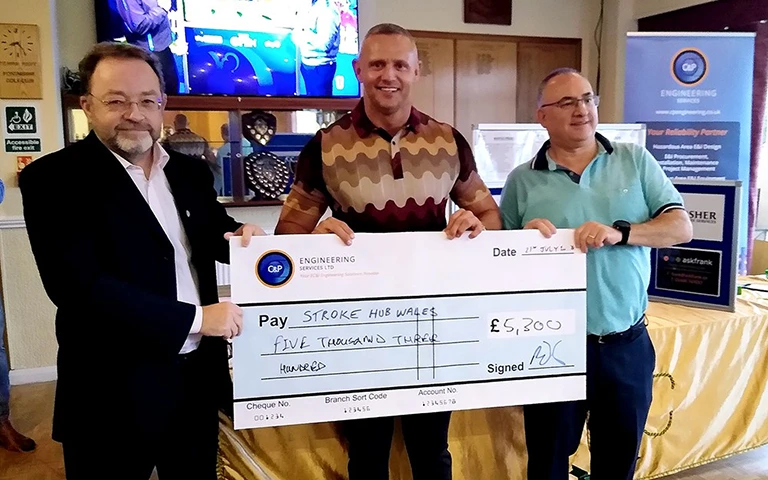 C&P Engineering Services Ltd are delighted to announce that we've just held our very first Charity Golf Day in aid of Stroke Hub Wales at Pontardawe GC Swansea on Friday 21st July.
The event was a shotgun start and extremely well attended with 19 teams of four taking part.
Everyone present had a great day and were very generous in raising money for the charity.
Lee Trundle, an ex-Swansea City football player along with Ray Pennock took part in a question-and-answer session and carried out an auction on our behalf which also raised a significant sum towards the charity.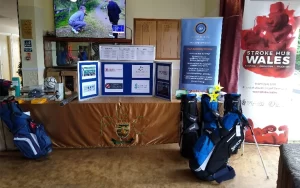 A fantastic total of £5,300 (which included a £500 cheque from the Freemasons Swansea Almoners Association) was raised in aid of the charity and Professor Philip James from Stroke Hub Wales attended to say a few words and receive the cheque on behalf of the Stroke research and innovation centre in Cardiff.
The charity is something close to C&P's Managing Director Paul Bunyan who has personally been affected from two strokes in 2018 and has survived to make an excellent recovery.
The Golf competition was won by a team from Enterprise Rent a Car and a number of prizes were given out for the nearest pin, longest drive, beat the pro etc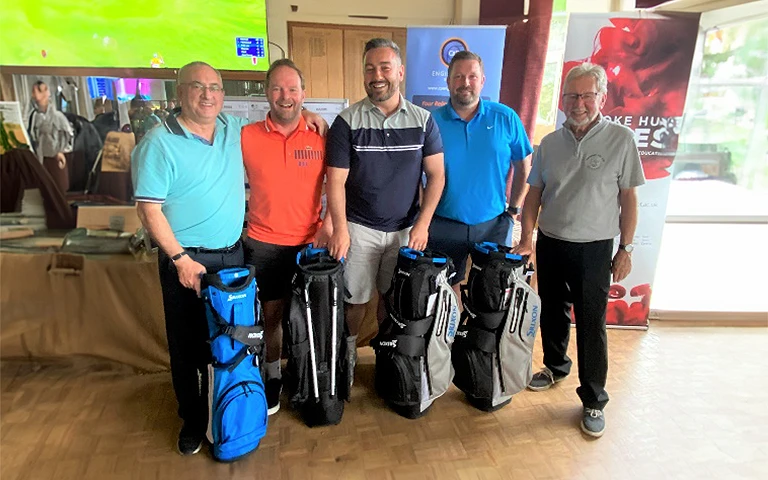 ---
Paul Bunyan says:
"What an amazing day! I would personally like to thank all those who travelled a great distance to join us, participate in the golf, bought raffle tickets, donated prizes and money. Also, a special thanks must go to Claire Cheal and those who assisted with the organisation of the day to make this such a special and memorable event. I look forward to seeing you all next year for yet another great day. Information to follow."
---