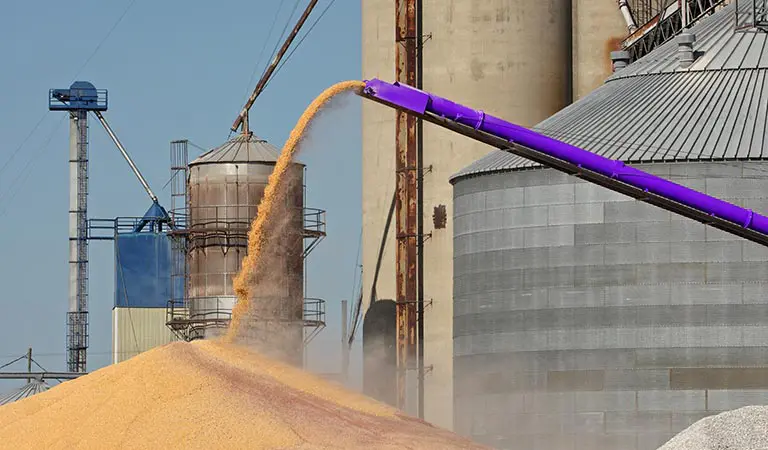 CompEx Ex06-Ex06 Combustible Dust Course – Certified Training
C&P's training company, C&P Training Services is now running the CompEx Ex05-Ex06 Combustible Dust (3 Day) course. Book now to secure your place for 2021!
A dust explosion requires only three things: air, combustible dust and a source of ignition such as an electrical spark or hot surface. Dust explosions can have catastrophic consequences because the initial shock wave resulting from the explosion kicks up more dust, which triggers a chain reaction through the plant, often resulting in mass destruction of equipment and buildings, as well as causing possible death or injury to employees.
Whilst electrical and instrumentation equipment for potentially explosive atmospheres is designed with protection concepts it is critical that design, selection and installation has been carried out in accordance with the appropriate standards and documentation, and then verified through
Inspection and maintenance in accordance with the hazardous area standards and manufacturers guidance.
Competency is Key
There are a number of IEC standards used to ensure that installations in explosive atmospheres are installed and maintained correctly, and two of the main standards are IEC 60079-14 (Design, selection and installation) and IEC 60079-17 (Maintenance and inspection).
Both these standards identify the required levels of competence for staff working in explosive atmospheres and specify the knowledge, level and competencies expected of the persons who have an influence on the integrity of the installation. They both apply to potentially explosive atmospheres for vapours, gas, mists and dusts.
The CompEx Ex05-Ex06 (3 Day) Dust Course is designed for providing the underpinning knowledge and practical assessment of electrical personnel who undertake the physical installation and assembly of new 'Ex' equipment and, who perform preventive maintenance and inspections on previously installed equipment in potentially dust explosive atmospheres.
These units are used to extend the competence for craft-persons who prepare, install, maintain and inspect electrical equipment for use in Explosive Dust Atmospheres.
Module Ex05 meets the competency requirements of IEC 60079 – 14 for 'Operatives (selection and erection)'
Module Ex06 meets the competency requirements of IEC 60079 – 17 for 'Operatives (inspection and maintenance)'
Course Price: £730.00 Plus VAT
Available Dates:
27th – 29th September 2021
22nd – 24th November 2021
Who should attend?
Anyone who conducts electrical or instrument installation, maintenance or inspection of hazardous area Ex equipment within potentially combustible dust atmospheres. Normally practitioners with an electrical or instrument trade certificate.
CompEx Ex05-Ex06 Combustible Dust Course Syllabus:
Characteristics of Combustible Dusts.
Area Classification, Zones 20, 21 and 22.
Concept of Dust Ignition Protection.
Legislation
Directives and Standards.
Protection Concepts for use in Combustible Dust Atmospheres.
Wiring Systems and Glanding.
Installation, Inspection, Maintenance and Testing of Non-I.S. and I.S. Electrical Equipment.
Feedback and Review
Find out more about the course and how to book your place>
C&P Engineering Services Ltd is a company owned by the group, C&P Group Holdings Ltd
Find out more about our EC&I engineering solutions>