C&P Engineering Services have recently completed the Costain Supply Chain Academy, a new initiative that aims to support and develop small to medium sized enterprises (SMEs), covering 20 modules ranging from business administration, commercial and financial best practice, insurance, health & safety, behavioural safety and quality.
The Academy has been launched to align Costain's supply chain partners with the high standard of training and development adopted across the Group. The initiative is also in line with Costain Cares, Costain's vision to build a longer-term sustainable business that creates economic, environmental and social value.
Supply Chain Management is the management of material and information flow in a supply chain to provide the highest degree of customer satisfaction at the lowest possible cost. It also plays an integral part of any business and is essential to company success by optimising operations to maximise both speed and efficiency and can provide a business with a competitive advantage.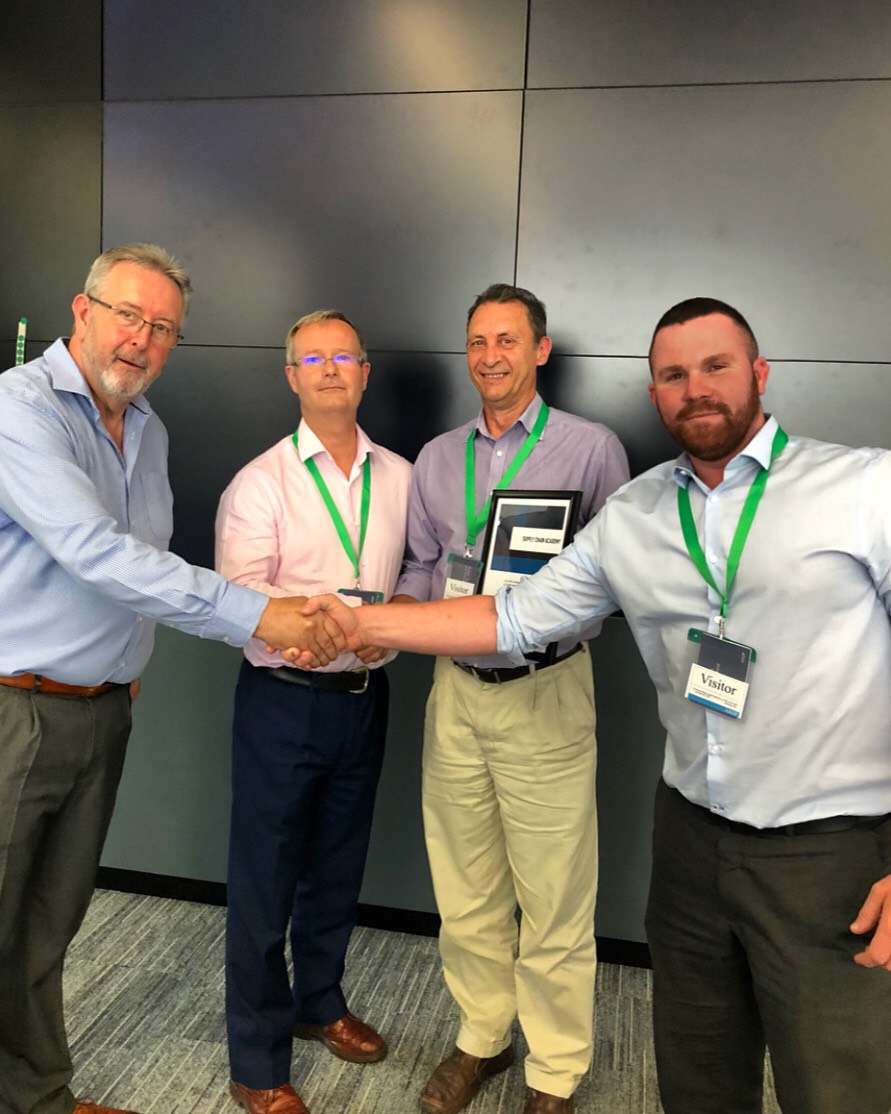 Left to Right: Peter Cornish (WNF Chair), Richard Howell (Group Head of Supply Chain, Costain Group PLC), Richard Jenkins (Commercial Manager, C&P), Tristan Jones (Sales and Marketing Manager, C&P).
Paul Bunyan, CEO of C&P Engineering Services commented: "We are very passionate about providing value and continuous improvement for our customers by striving to boost customer service, reducing operating costs, improving financial position, ensuring human survival, improving quality of life and protecting cultural freedom and development. We were delighted to be included in the Academy and will be reviewing and benchmarking our internal supply chain processes against Costain's supply chain modules. The Costain Supply Chain Academy demonstrates Costain's commitment to improving the knowledge and skills of its supply chain in today's fast paced changing environment within the Nuclear and construction industry and also in readiness for dealing with supplying to HPC (Hinkley Point C). We are also very grateful to WNF (Wales Nuclear Forum) for facilitating and arranging the academy training."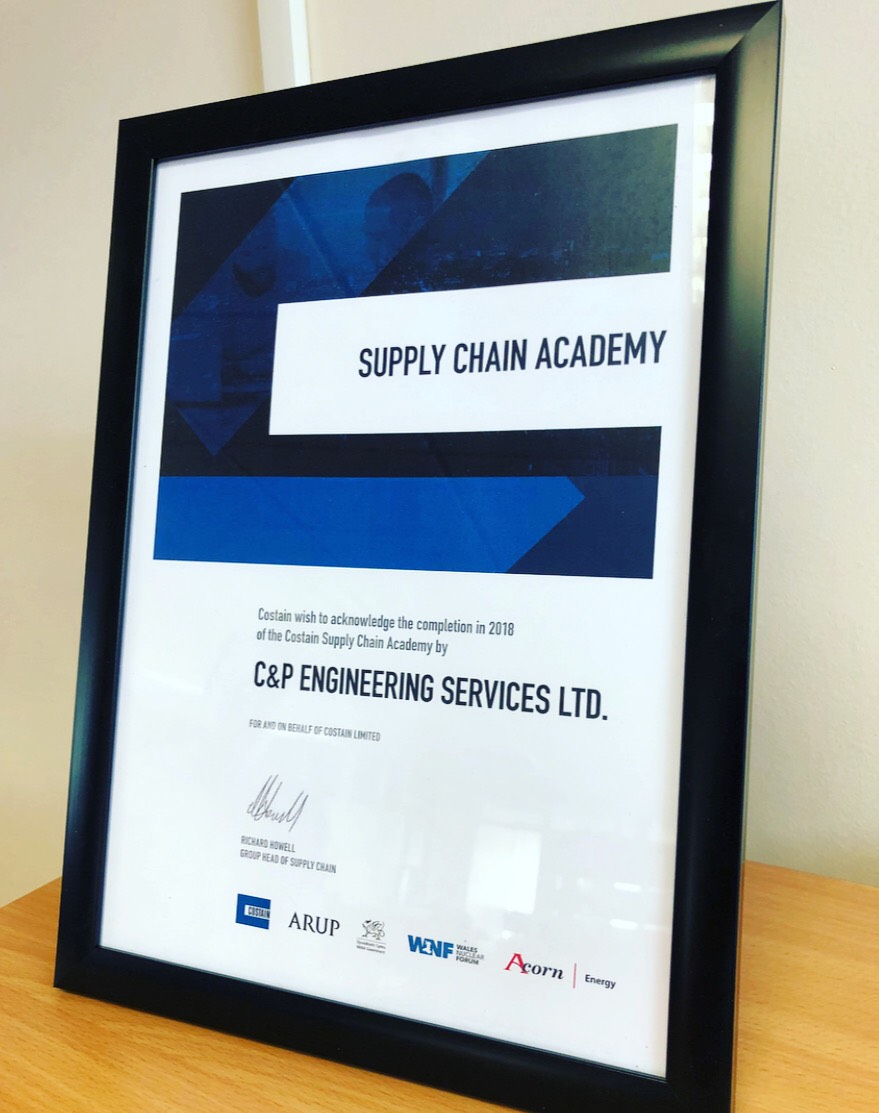 WNF is the leading pan-Wales forum, which provides a platform for strategic engagement between the nuclear industry and Welsh-based suppliers.
Tristan Jones, Sales & Marketing Manager and Richard Jenkins represented C&P Engineering Services to recieve the Costain Supply Chain Academy certificate, presented by Richard Howell, Group Head of Supply Chain, Costain Group PLC & Peter Cornish, Chair of Wales Nuclear Forum.
For further information about C&P's High Voltage and other Integrated Electrical Services, please click on one of the links below: