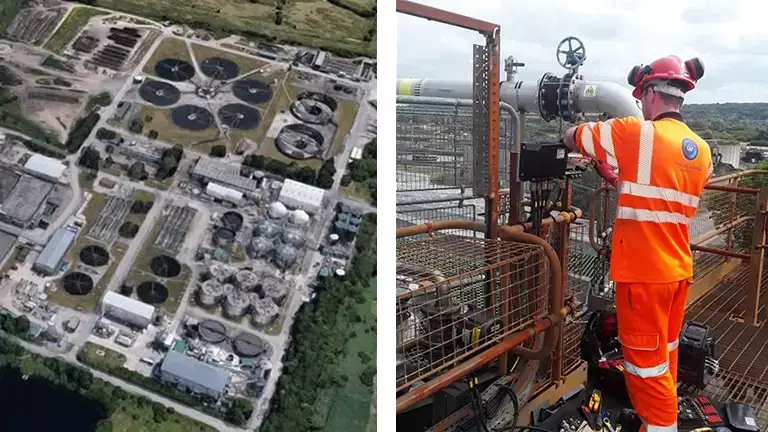 C&P Engineering Ltd have just been awarded a new contract to carry out and undertake complex hazardous electrical inspection works across numerous sites for Wessex Water.
C&P's contract runs for two years and comprises of inspecting, testing and carrying out remedial electrical works on Secondary Sludge Digesters and Dewatering Plant processing areas.
All work carried out by C&P Engineering is to Worker Protection Directive 99/92/EC and DSEAR (the dangerous substances and explosive atmospheres regulations) which addresses safety where there is a danger from potentially explosive gases, vapours, dust or materials.
Working closely with the Wessex Water project team, C&P Engineering have already worked on the Avonmouth site since October 2021.
After conducting a comprehensive inspection, the team created an asset register to identify electrical work that needed to be carried out on the reactors, tanks and compressors.
C&P Engineering have ensured that all water treatment plants concerned have remained fully operational and have consequently improved their overall efficiency to prevent unforeseen stoppages and site disruptions.
C&P have always shown a proactive and innovative approach to problem solving and our onsite maintenance team have worked closely with the Wessex team to ensure that they are on schedule while maintaining a high level of operational excellence in delivering effective working systems for Wessex Water and their Customers.
Feedback from Wessex Water:
"Wessex Water have used C&P Engineering to deliver Compex training, this training has been delivered to a high professional standard, following this we engaged with C&P Engineering to carry out ATEX inspections and remedial work, again their performance has been highly professional."
Sean Smith – Senior DSEAR Engineer – Operational Engineering – Wessex Water