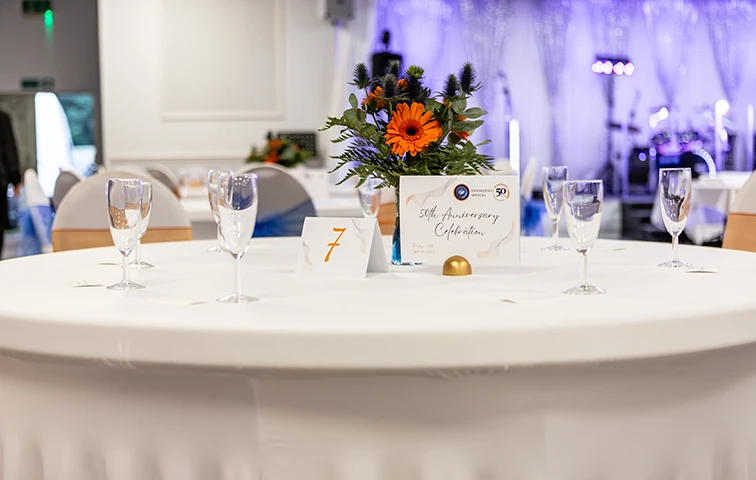 C&P Engineering Services Ltd were delighted to recently hold their 50th Anniversary Celebrations at the Manor Park Hotel in Clydach, Swansea.
This event marked a golden milestone in the company's historic development.
The dinner celebrations were attended by over 140 staff, family members, and former employees of the company. During the evening they were all entertained by a live band, a number of awards and presentations.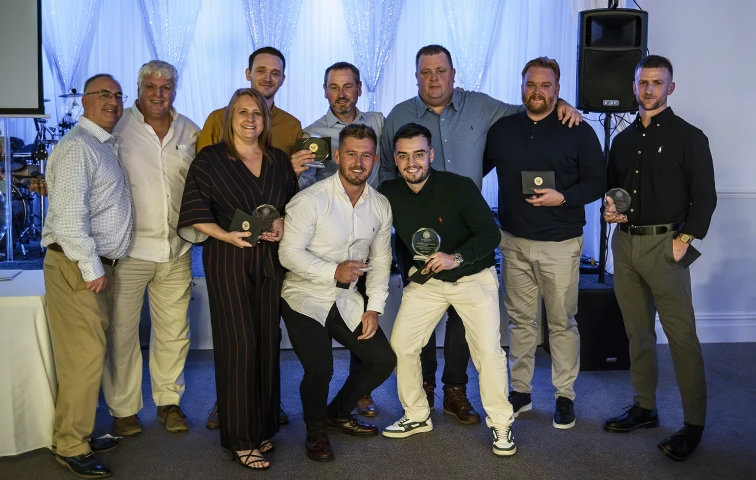 ---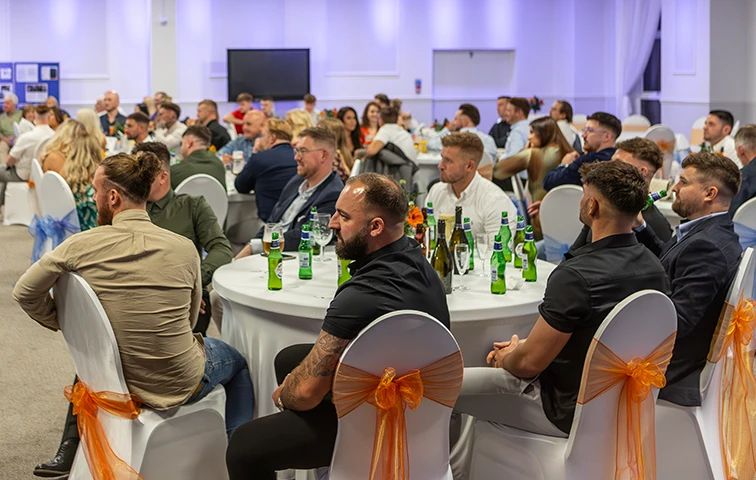 ---
Paul Bunyan Managing Director commented
'This was a fantastic night and a great opportunity to celebrate 50 years of being in business, by inviting current and past staff who've enabled the company to grow and thrive into the highly successful company it is today'.
During the evening Paul presented several "Long Service" awards to existing and former staff to thank them for their outstanding performance, commitment, loyalty, and dedication to the organisation over the past 50 years.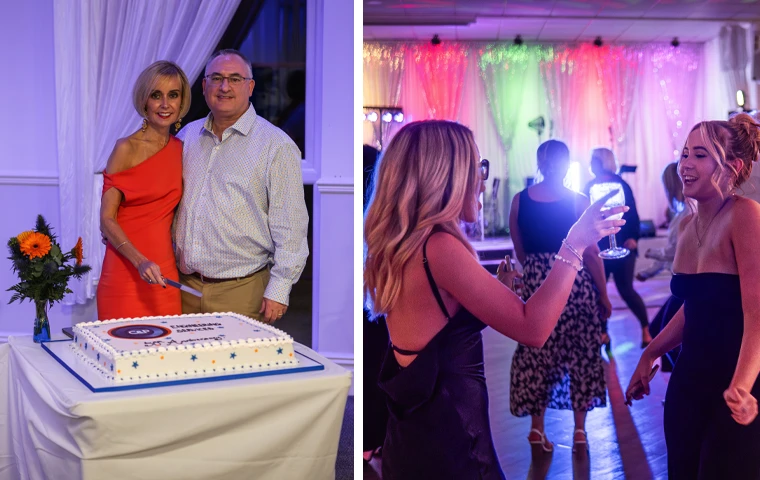 ---
What started as a small venture by the company's founder, Colin Bunyan has now grown to ensure that C&P Engineering has blossomed into a UK and international entity. C&P Engineering's unwavering commitment to growth, quality, and customer satisfaction has fuelled its expansion, allowing it to serve a diverse range of industries.
The company's journey commenced in 1973 with a vision to provide instrumentation and electrical engineering services to the power, oil and gas, petrochemical, chemical, and manufacturing sectors to name but a few. In 2023 it now stands at the forefront of its services and has become an expert in "Hazardous Area Design and Inspection" as a testament to that vision.
C&P Engineering's remarkable journey from a small startup to an industry leader is a story of vision, perseverance, and unwavering dedication. As it steps into its next half-century, the company is poised to continue shaping the industrial instrumentation and electrical landscape and setting new benchmarks for excellence within that industry.
---
Paul Bunyan Manging Director commented
'Celebrating a 50th anniversary is a remarkable achievement for any company, and celebrating at the Manor Park Hotel with staff, family and former employees made the event even more special'.
The celebration was a great opportunity to reflect on the company's history and accomplishments whilst also looking ahead to a bright future with Paul's three sons being actively involved in the business. Their direct involvement in the company ensures the development and progression of C&P Engineering Services Ltd into the future.
For further information about C&P Engineering please visit www.cpengineering.co.uk
Contact us info@cpengineering.co.uk or Tel 01792 897002