HazardEx 2014 Exhibition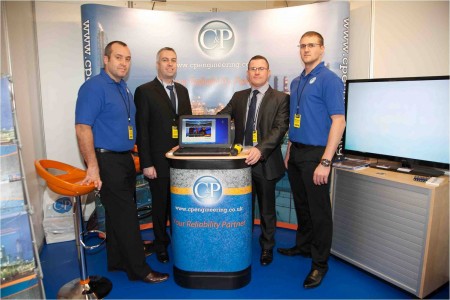 C&P Engineering Services were pleased with the success of their stand at the recent HazardEx 2014 event, held in Runcorn at the Holiday Inn. The event is held for senior staff involved in high hazard industry safety, and attendees included senior engineers and safety managers, company directors, product manufacturers, regulators and certification bodies, amongst others. The exhibition saw specialist companies showcasing their products and services to the safety and hazardous area industries, offering information for senior engineers, plant managers & heads of maintenance.
The conference included presentations by senior HSE Inspectors, UKPIA, the Institute for Measurement and Control, EDF Energy, Murco, Thomas Swan, FABIG, EPSC and senior figures within companies involved in the sector. Subjects included explosion prevention in mines, the latest IEC electrostatic guidance, DSEAR/ACOP revisions, hazard analysis, process safety standards, functional safety, SILs, ageing assets and maintenance plus more.
HazardEx 2014 was well attended with exhibitors and delegates travelling from all parts of the UK and internationally. C&P's stand proved very popular throughout the show, with Ex specialists from C&P generating a lot of interest – in particular with regards to the inspection and maintenance of Ex equipment.
Tristan Jones – Sales & Marketing Manager commented: "This is the first time that C&P Engineering Services has exhibited at HazardEx and we found it to be a valuable experience. The exhibition has given us the opportunity to demonstrate and market the specialist hazardous area E&I services we provide and has generated interest and contacts within the market sectors we supply"