C&P support Aspire2Be: Girls in Industry Initiative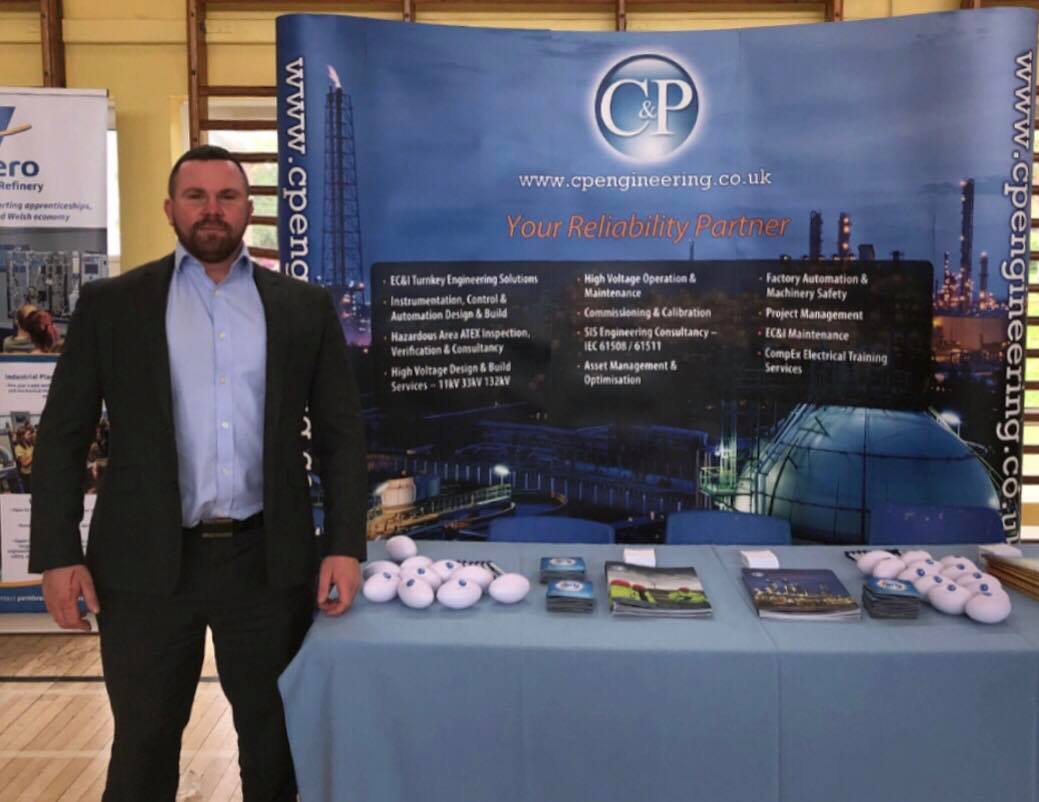 Tristan Jones, Sales & Marketing Manager – C&P Engineering Services Ltd
C&P Engineering Services were delighted to support Aspire2Be, a West Wales initiative to encourage girls to pursue careers in STEM (science, technology, engineering and maths), hosted by industry, engineering experts and educators.
The Aspire2Be: Girls in Industry initiative took place on the 3rd and 4th of October and included female Year 8 students from Pembrokeshire and Camarthenshire schools who took part in hands-on technology workshops and engineering problem-solving activities at Coleg Sir Gâr's Graig Campus in Llanelli. A robotics challenge and chemisty experience was then held with female engineers at the Valero refinery in Pembroke.
The two-day event to kick off female pupils' interest in STEM subjects was organised by leading skills body the Engineering Construction Industry Training Board (ECITB) in conjunction with Valero, Coleg Sir Gâr and the Regional Learning and Skills Partnership South West & Mid Wales.
Tristan Jones, Sales & Marketing Manager and Beverley Davies, Finance Manager of C&P attended the initiative and met with Year 8 female students to talk to them about their interests and aspirations in engineering and the industry.
Tristan Jones, Sales & Marketing Manager of C&P said, "From our perspective, inspiring more girls to STEM subjects is essential to helping the industry grow and increase the talented pool of women in engineering. Our industry is already seeing an acute shortage of electrical engineering skills at all levels and it is vital that young female students are given the opportunity to see what a modern engineering workplace and environment is like. Through giving them more information we're opening doors for these students into areas they might not have considered. We thoroughly enjoyed being part of this initiative and it was very enjoyable speaking to the students about their future aspirations and interests. As the activities and challenges progressed it was fantastic to really see their interest, passion and confidence grow."
Bev Davies, Finance Manager of C&P said, "There is still much to do to support the industry and employers such as ourselves to increase diversity and to enable women in the UK to take up engineering careers. The Aspire2B initiative is a fantastic way of making young girls aware of the opportunities available to them and inspiring them into becoming talented female engineers."
For further information about C&P's High Voltage and other Integrated Electrical Services, please click on one of the links below: