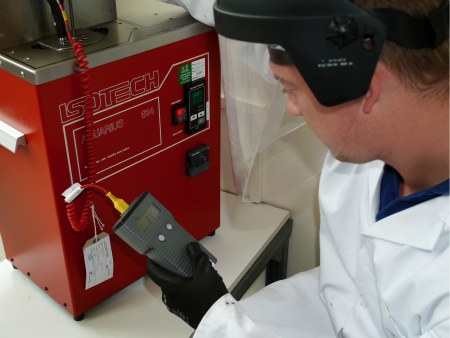 Electrical & Instrumentation Engineering company C&P Engineering Services has signed up to an industry-wide skills and training charter in order to support the sustainability and future of the UK engineering and construction industry.
The skills and training charter formed by The Engineering Construction Industry Training Board (ECITB), is an initiative aimed at developing the industry's workforce, ensuring that they have the right skill set for the future and for the industry's changing environment. The initiative is focused on improving and supporting training, development and apprenticeships.
As part of the ECITB's commitment to supporting the future of a fully skilled and competent workforce, they will monitor and evaluate companies involved in apprenticeship training and further development for existing staff.
C&P Engineering Services provides Electrical and Instrumentation Installation, Commissioning and Maintenance, Hazardous Area E&I Services, Hazardous Area Inspections, Calibration & Repair and Personnel Hire.
Paul Bunyan, MD said: "Our focus is the consistent development of our employees in order to ensure they have right skill set for the industry now and into the future. Our success depends upon the quality and competency of our workforce, as our excellent reputation in the electrical engineering industry has been built upon the quality of the people we employ. We fully support the ECITB chapter and are committed to delivering skills training, apprenticeships and supporting the industry."