EIC Connect Energy 2019 – High Voltage Power Engineering Solutions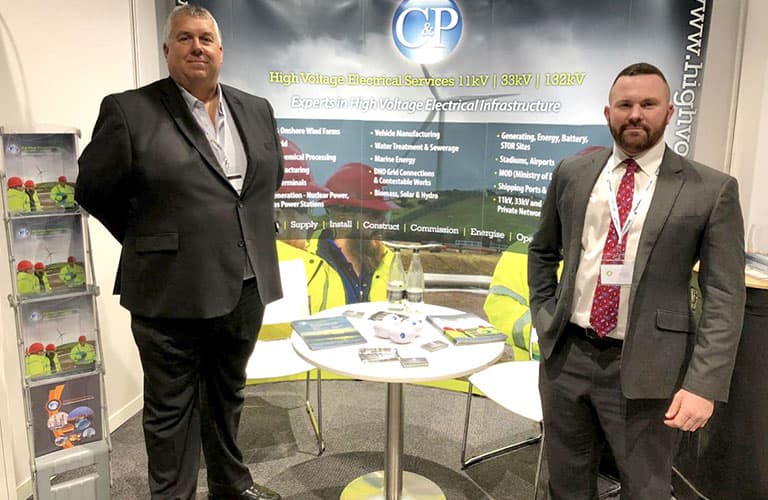 EIC Connect Energy took place in Manchester in September 2019, bringing global developers, top-tier EPC contractors and the UK's supply chain together to generate new business opportunities in the clean energy sector.
With a combination of supply chain briefings, panel sessions and one-to-one meetings with key global developers and contractors all looking to do business with the UK supply chain, EIC Connect Energy 2019 was a great success.
Throughout the exhibition C&P met with new customers and caught up with existing contacts to discuss how they could assist with their High Voltage Power engineering solutions.  Visitors to the C&P stand were given demonstrations of C&P's high voltage project services.
Tristan Jones, Sales & Marketing Manager said: "We've had a very successful EIC Connect Energy. We've had some great One-to-One meetings that have proved very successful for us and this coupled with very informative supply chain briefings and some fantastic networking has made the event a great platform for C&P to showcase it's High Voltage engineering solutions to key global developers and contractors. A very well organised and successful event!"
C&P Engineering Services is a part of JOL Group. JOL group is a holding company and is a combination of 3 business units:
• C&P Engineering Services Ltd
• C&P High Voltage Services Ltd
• C&P Training Services Ltd