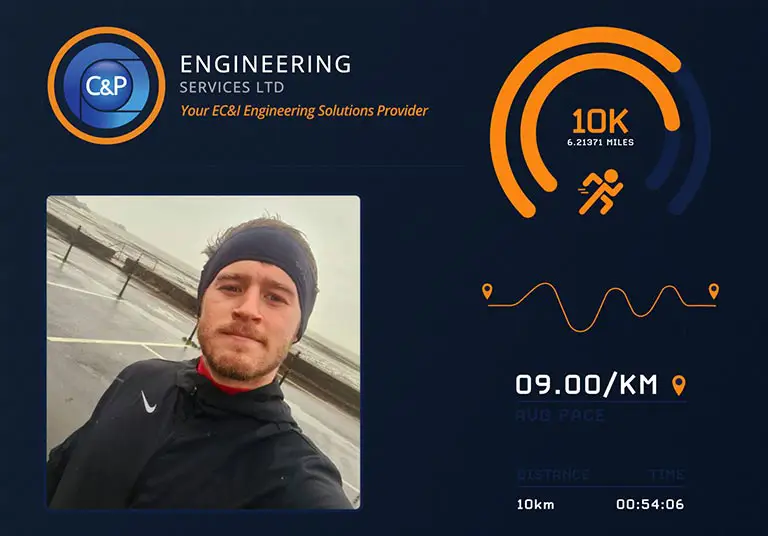 Running Every Day for Charity!
One of C&P's employees, Luke Griffiths put his running shoes on for a good cause and took on the challenge of running every day for charity by completing 10km for 31 days during January, covering 310km
Luke describes himself as not a big runner and says that during the month of January he dragged himself everyday through a gruelling 10km run in support of his chosen charity, Mind.
Mind are a mental health charity support service and are committed to improving mental health in Wales. They provide advice and support to empower anyone experiencing a mental health problem. They campaign to improve services, raise awareness, promote understanding and ensure that no one should have to face a mental health problem alone.
Luke commented: "Now more than ever, mental health charities such as Mind are helping thousands of people with their own personal problems during these difficult times. I find myself fortunate enough to have a supportive family and group of friends, but there are many people out there who don't have the same support network. That is why I would like to raise money in support of Mind, no matter how big or small, to be used in the fight against people's mental health problems."
C&P Engineering Services would like to congratulate Luke for this fantastic achievement by running every day for charity! Through his hard work, determination and effort he has raised over £900 in support of his charity, Mind. Well done!
Ends~
C&P Engineering Services Ltd is part of the group of companies, owned by C&P Group Holdings Ltd
We provide the total EC&I engineering solution through our design & build, operation and maintenance, consultancy and training services. Find our more about C&P Engineering Services Ltd
For more information Call +44(0)1792 897002 or email; info@cpengineering.co.uk