HazardEx 2018 Awards for Excellence – Hazardous Areas
HazardEx 2018 Awards – The HazardEx Awards for Excellence programme is recognised as a benchmark for those supplying products, services and systems within hazardous areas. The results of the 2018 programme were announced on the evening of February 28 at the Hazardex 2018 Conference and Exhibition at the Holiday Inn Hotel, Runcorn, Cheshire, UK.
The two-day International Conference & Exhibition is THE networking event for senior staff involved in high hazard industry safety and attendees including senior engineers and safety managers, company directors, product manufacturers, regulators and certification bodies, amongst others attended.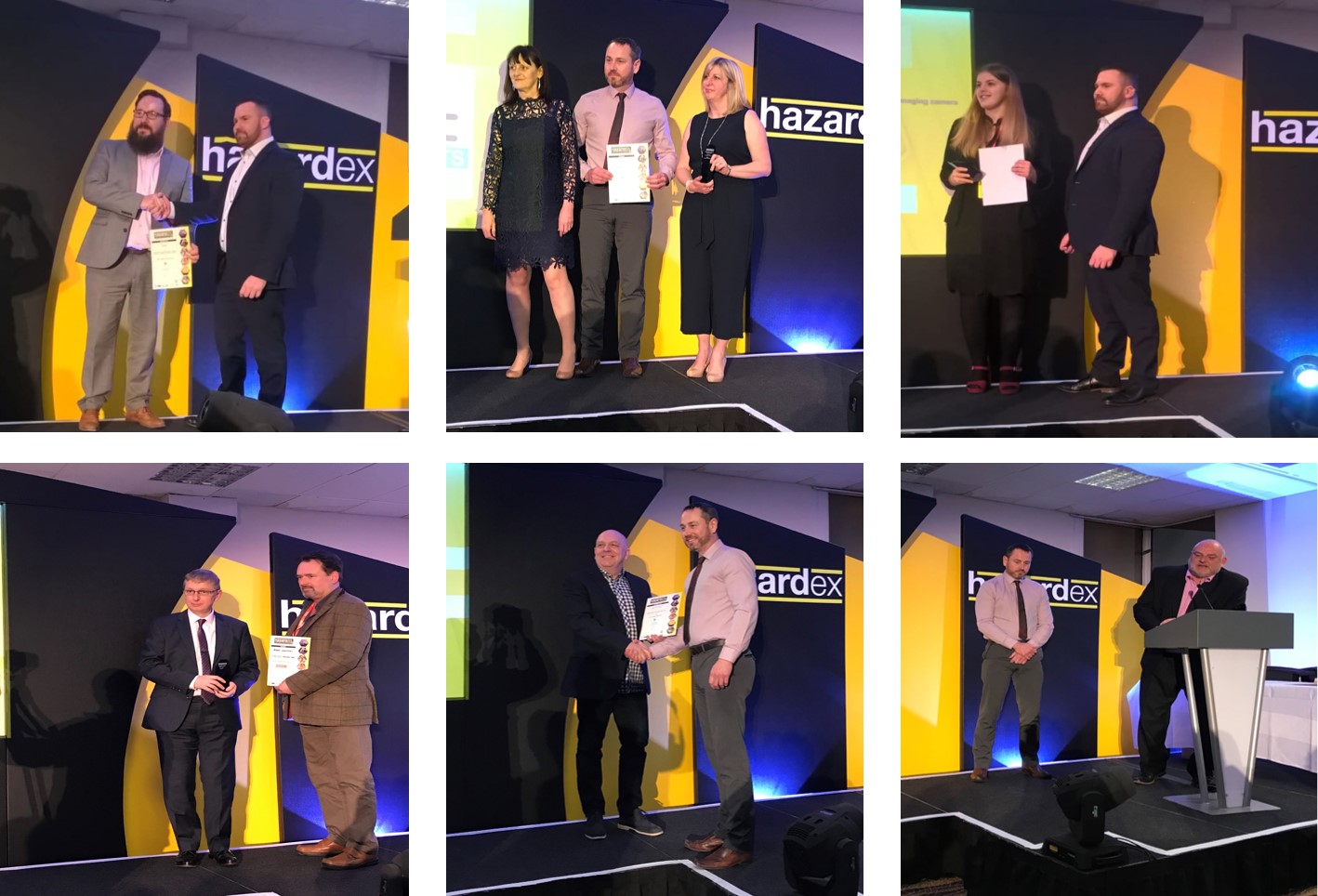 The exhibition and conference provides individuals and companies from a wide range of industry sectors available access to essential information on hazardous area operations and is a vital event to help ensure compliance with the latest hazardous area regulations and standard systems, including DSEAR, ATEX and IECEx.  Read More About HazardEx 2018 and the Awards.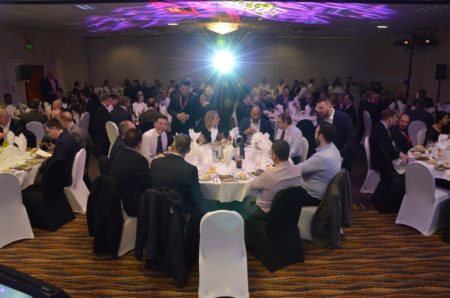 C&P Engineering Services were proud to sponsor the 'Best User Application', won by SA Equip and 'Best Customer Services' category, won by Exloc Instruments UK.  Tal Hopkins, EC&I Technical Director and Tristan Jones, Sales & Marketing Manager presented the awards on behalf of C&P Engineering Services Ltd. C&P would like to congratulate all of the winners and runners up and wish them continued success with their hazardous area products, services and systems.
Commenting on the awards this year, Tristan Jones, Sales & Marketing Manager said: "The Awards are a great benchmark as they are voted by industry peers, suppliers, manufactures and delegates. We were delighted to be involved and sponsor the HazardEx 2018 Awards this year and be part of supporting the recognition and celebration of the winning businesses which are creating new technologies and services that contribute to the safety of  people and plant within hazardous areas. On behalf of C&P we would like to congratulate the winners and runners up of each award category."
Hazardex 2018 Awards results
Category 1 – Contribution to Safety
Winner:
Scotload -Smartload Wireless Monitoring Technology
Runner up 1:
Ion Science – Cub Personal VOC Detector
---
Category 2 – Best User Application
Winner:
SA Equip – SA POWERNET Mains Distribution Unit
Runner up 1:
Ametek – XP2i Digital Test Gauge with calibration reminder alert feature
Runner up 2:
CorDex – TOUGHPIX DIGITHERM ATEX and IECEx Digital and Thermal Camera
---
Category 3 – Technical Innovation
Winner:
ExHeat – MFH Bulldog Portable Fan Heater
Runner up 1:
Mantracourt – X24 ATEX/IECEX Wireless Telemetry Sensor System
Runner up 2:
Getac – EX80 Fully Rugged 8-inch Tablet
---
Category 4 – Customer Service
Winner:
Exloc Instruments UK
Runner up 1:
FES/Roxby
Runner up 2:
Extronics
---
Category 5 – Event Delegate Award
Winner:
Moore Industries – STZ Functional Safety Dual-Input Smart HART Temperature Transmitter
C&P Engineering Services is an electrical and instrumentation engineering solutions provider. For further information about our integrated EC&I Services, please click on one of the links below: