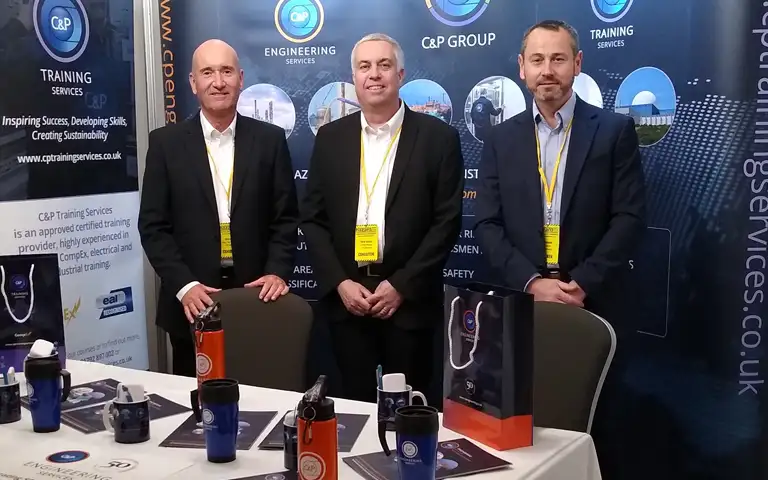 ---
C&P Engineering Ltd were the main sponsors at the recent Hazardex Live 2023 exhibition and conference in Harrogate.
Steve Davies, Marketing and Business Development Manager was accompanied by Steve Tossell, Hazardous Area Inspection Manager, at the two-day Hazardex Exhibition and Conference.
Tal Hopkins, C&P Engineering's Technical Director, was invited to speak at the conference, the main focus of that presentation being the 'costs vs benefits' of having a committed and consistent approach to ATEX Inspections.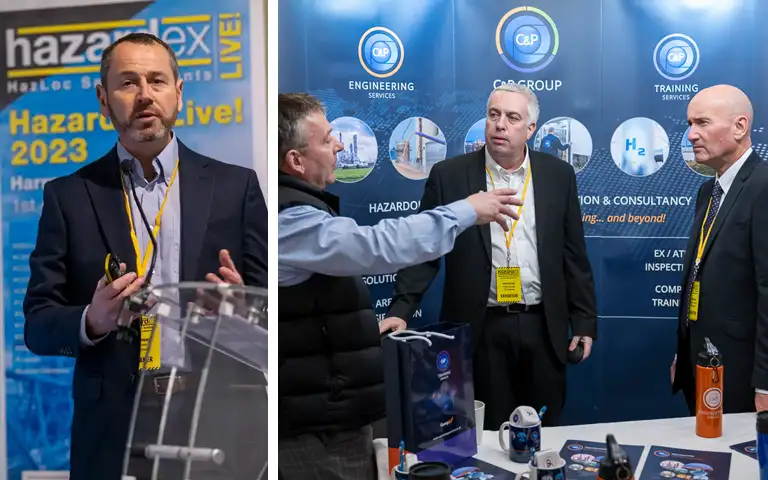 ---
Tal introduced in his presentation, some powerful yet simple tools to optimise Inspection and Repair Policies to help ensure your company remains engaged and compliant with ATEX inspections and in control of all remedial repairs that are inevitably generated as a result.
Tal also spoke of the importance of selecting the right Inspection Partner when outsourcing Inspections, and of having formal succession plans for 'Responsible Persons', ensuring those persons have all attended a CompEx14 'Responsible Person' Course at one of the many CompEx Training facilities across the UK.