New Training Manager appointed – C&P Training Services Ltd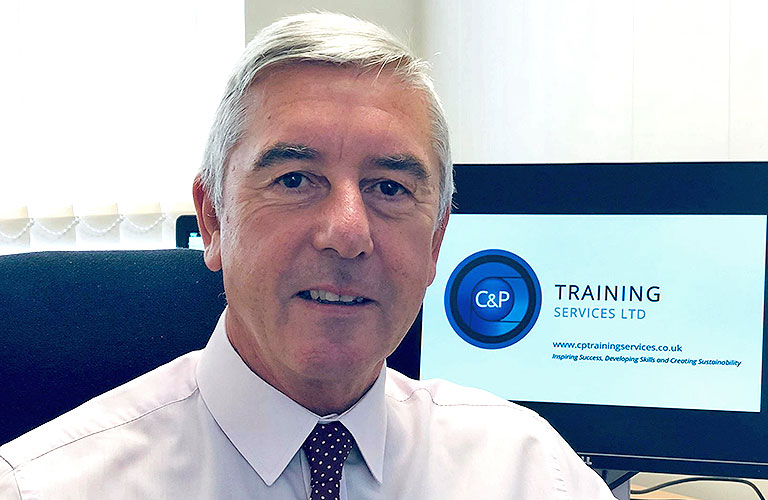 C&P Engineering Services is delighted to welcome Tim Clark as the new Training & Development Manager for the company's industrial training division, C&P Training Services Ltd.
Tim has over 19 years' hands-on experience of services in Further and Higher Education where he has been responsible for managing curriculum, staff, learning area budgets and commercial enterprises. Most recently Tim held the position of assistant learning manager for the engineering department at Gower College Swansea where he also accumulated extensive experience in working with various Awarding Organisations and other relevant Institutions.
In fact Tim brings with him a wealth of knowledge and an aim to utilise his 25 years' of commercial and industrial experience from a variety of job roles working both in the UK and overseas. His previous industrial background involved designing, manufacturing and installing fabricated structures, products, components and systems for the petro-chemical, aeronautical, power generation and process industries. A background that complements his teaching career and equips him with the necessary attributes needed to manage C&P's training division.
Paul Bunyan, CEO / Managing Director commented: "We are delighted to welcome Tim as Training and Development Manager and we look forward to working with him in enabling our training delivery to be the preferred and most trusted client-focused flexible training provider in the engineering industry; thus providing bespoke training, learning development and qualifications that meet each company's or individual's goals and aspirations. Our continued aim will be to inspire success, develop skills whilst creating sustainability".
Tim commented: "I am delighted to be appointed as the company's training and development manager and I look forward to working with the team to develop the training division's operational requirements for future growth. I'm also looking forward to working closely with employers, delegates and external agencies in order to build up long standing relationships and provide a wide range of training and development solutions.
I relish working with new companies to support them in the training and development of their staff, offering a comprehensive package for assessing their individual needs through a structured TNA (Training Needs Analysis) process.
C&P Training Services Ltd openly welcomes new business partners and offers a wealth of experience to train and up-skill their workforce in order for them to meet the ever increasing demands of the 21st Century."
C&P Training Services provides industrial and CompEx electrical training services. Read more about the CompEx training courses that C&P currently offer>
C&P Training Services and C&P Engineering Services are part of the JOL Group. Read more about the group's subsidiary companies: